DLM Interviewed on NewsTalk 103.7FM
Commercial
NewsTalk 103.7 broadcasted from D.L. Martin on 8/25/23. During the broadcast interviews were conducted with:
Preston Spahr - Chairman of the Board
Tom Sims - Dir of Aerospace and Defense
Jason Drake - Dir of Operations Mercersburg
These interviews highlighted our 61 year history, the wide range of customers that we serve and our connections to our community. Click on the link below to listen....
Preston Spahr, Tom Sims and Jason Drake Interviews
---
D.L. Martin Becomes ITAR Registered
Aerospace / Defense
D.L. Martin Company is pleased to announce it has achieved International Traffic in Arms Regulations (ITAR) registration through the Office of Defense Trade Controls Compliance. ITAR is the U.S. regulation that controls the sale, manufacture, and distribution of defense and space-related services and materials included on the United States Munitions List (USML). It governs the export of defense and military-related technologies to safeguard U.S. national security.

This registration demonstrates D.L. Martin Company's observation of ITAR restrictions and that it has controls in place to ensure ongoing compliance. Achieving ITAR registration is a key component needed to support the continued growth of the D.L. Martin Company as a supplier of precision machined parts, custom fabrications and complex assemblies to our aerospace and defense customers which include the U.S. Navy, the U.S. Army and several tier 1 defense OEMs.
---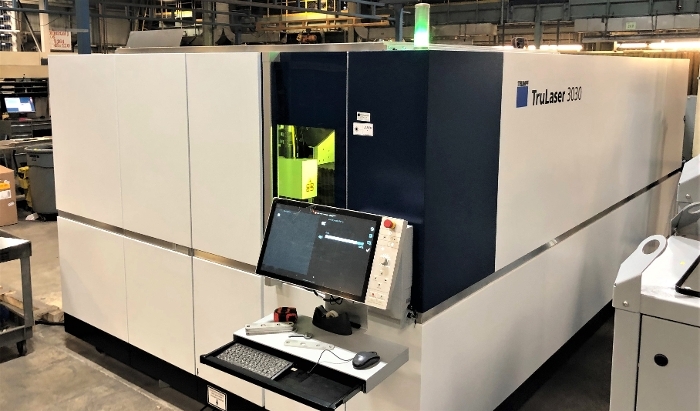 DLM East Adds an 8kW Fiber Laser and Tower
Commercial
Our East Berlin, PA plant recently added an 8kW Trumpf 3030 Fiber Laser with a 15 shelf tower and a new 7036 servo brake. These additions enhance our already impressive list of fabrication equipment and will help us to better server our customers.
---
D.L. Martin Earns AS9100D Certification
Aerospace / Defense
D.L. Martin Company is pleased to announce that it has earned AS9100D Quality Management System certification. The AS9100 quality management system is based on the widely used ISO 9001 standard, with additional requirements that are specific to the aerospace and defense industry. AS9100D, the latest revision of the standard, incorporates the entire ISO 9001:2015 requirements and adds numerous requirements for the aviation, space and defense industries, including direct senior management involvement, requirements related to quality, safety, counterfeit parts prevention, risk management, and on-time delivery.
"Since our beginning, the D.L. Martin Company has been recognized as a company with a commitment to outstanding quality and continuous improvement. Our AS9100D certification builds on this reputation and allows us to better serve our aerospace and defense customers," said Todd Musso, D.L. Martin's President and CEO. "Meeting the rigorous standards in the AS9100 specification is also a testament to the strength of our quality management system and to the dedication of our associates who provide our customers with high quality products every day."
About D.L. Martin Co.
D.L. Martin Company provides contract-manufacturing services to the Commercial, Defense and Aerospace markets. D.L. Martin products can be found in elevators, class 8 trucks, mining equipment, US Naval vessels, HVAC systems, as many other applications across the country. Over the last six years D.L. Martin has used its extensive background providing manufacturing services in commercial markets to provide similar services for the U.S. Government and United States Military. D.L. Martin is Level 1/Subsafe Certified and fully compliant with requirements set forth by the FAR/DFAR as a Small Business. D.L. Martin's primary NIACS classification is Precision Turned Products Manufacturer but the company also has extensive machining and fabrication capabilities.
Mercersburg AS9100D Certification
---
Franklin County Career and Tech Center and D.L. Martin Partner for Apprenticeship
Commercial
D.L. Martin has become a partner for apprenticeship with the Franklin County Career and Tech Center (FCCTC). D.L. Martin employees will benefit from structured apprenticeship in the disciplines of Machine Operator and Welding.

The company has also committed to support of FCCTC in their Computer Integrated Manufacturing Operations Advisory Council (CIM OAC). This partnership will promote manufacturing careers in Franklin County, and enhance relationships between workforce development organizations like SCPAWorks and PA Career Link.
FCCTC Video
---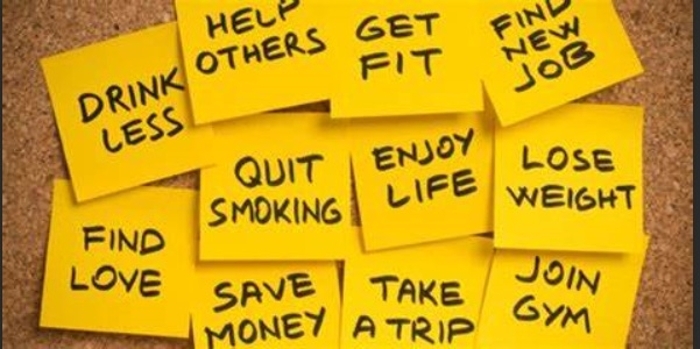 Health and Wellness - Setting New Year's Resolutions
Commercial
Guess what this is a list of:
Exercise more
Lose weight
Get organized
Learn a new skill or hobby
Live life to the fullest
If you guessed that these are the top 5 New Year's resolutions, you would be correct.
If you stare at this list for extended period of time you will begin to notice that these are TERRIBLE goals. Wanting to get organized or exercise more are not inherently bad things, but setting vague goals with no written plan for how to achieve them is a recipe for failure. This is also the reason most people become frustrated and give up on their resolution after 66 days.
If you want to have a New Year's resolution that beats the odds, make sure it's SMART Specific, Measurable, Achievable, Realistic, Time bound
For example, if you would like to quit Smoking this year.
Specific: Because Nicotine is an addiction think about specific reasons you have for quitting.
Example - I want to improve my health and the health of those around me.
I want to save the money I currently spend on cigarettes each week to invest for retirement
Measurable: How often to I smoke? When do I smoke? How much do I smoke?
Instead of throwing away your cigarettes, start by decreasing how many you smoke per day.
Identify stressful situations that cause you to smoke more, try eliminating or avoiding those stressors
Achievable: Definitely!
Realistic: Do you actually want to quit smoking?
Are you currently surrounding yourself with people who will encourage you?
Do you need to avoid people or places that cause you to smoke more?
Time Bound: 2020!!!
---
D. L. Martin Co. receives SeaPort Next Gen Award
Aerospace / Defense

Date: December 7th, 2018
D. L. Martin Co. receives SeaPort Next Gen Award
D. L. Martin Co. received a Prime Contract Award from The U. S. Navy, Naval Sea Systems Command, Naval Surface Warfare Center, Dahlgren Division, as a result of the Seaport NxG solicitation N00178-18-R-7000.
SeaPort Next Gen is the latest iteration of SeaPort-e, a services contracting vehicle established in 2001 and administrated by Naval Sea Systems Command. The U. S. Navy awarded indefinite-delivery/indefinite-quantity, multiple-award contracts (MACs) to businesses in multiple locations across the 50 United States.
The work under these contracts will fall under two categories (engineering support services and program management support services), which are further divided into 23 functional areas. The government estimates approximately $5,000,000,000 of services will be procured, per year, via orders issued under the SeaPort-NxG multiple award contracts. This award falls directly in line with the recently received IDIQ Services contract from NSWCPD for support of the submarine mast, antenna, periscope, and communication systems; Hull, Mechanical and Electrical assemblies (HM & E) received this past September.
We are proud of our company's commitment to provide high quality, competitive components to our government customers and of our associates who make this possible. This is D. L. Martin Co.'s first entry, admission and acceptance into SeaPort and marks a significant milestone in our growing government business segment.
D. L. Martin Co has been awarded/won over 130 Prime Contracts since entering the Government Contract manufacturing in 2016.
---
D.L. Martin Company Awarded $14.5M Navy Contract
Aerospace / Defense
Date: September 20, 2018
D.L. Martin Co., Mercersburg, Pennsylvania (N64498-18-D-4013) was awarded a $14,500,000 ceiling firm-fixed-price, indefinite-delivery/indefinite-quantity, multiple award service contract to support the assembly and test services for submarine mast, antenna, periscope and communication systems hull, mechanical and electrical assemblies. Work is expected to be performed at the contractor facilities in Mercersburg, PA. The work under this multiple-award contract will contain a five-year ordering period and is expected to be completed by September 2023. Fiscal 2018 operations and maintenance (Navy) funding in the total amount of $25,000 will be obligated at time of award. This contract was competitively procured via by the Naval Surface Warfare Center, Philadelphia Division, Philadelphia, Pennsylvania, and is the contracting activity.
---
DLM East Received ISO 9001:2015 Certification
Commercial
We are proud to announce that our East Berlin, PA facility has been awarded ISO 9001:2105 certification on April 16th, 2018. ISO 9001 is an internationally recognized standard that ensures services meet the needs of clients through an effective quality management system.
Our decision to work towards ISO 9001 accreditation demonstrates our commitment to providing a high-quality and consistent service to our clients and our ongoing investment in technology, development and processes and procedures. To become ISO 9001 compliant, our East Berlin plant underwent an evaluation process that included quality management system development, a management system review, pre-audit, initial assessment, and clearance of non-conformances, all of which work to identify corrective actions that eliminate non-conformance to the ISO 9001 quality management standard.
Speaking about this achievement, DLM CEO Todd Musso said, "The ISO 9001:2015 standard requires a high degree of management commitment and is based on risk-based thinking. Our East Berlin plant's successful certification is testament to the positive engagement of our associates, and demonstrates a clear desire to embrace the standard as a fundamental element of our customer focused strategy."
DLM East Berlin ISO 9001:2015 Certificate
---
---
DLM Aerial View
Commercial
Check out more drone footage....we're ready for your machining needs! Give us a call today!
DLM Aerial
---
DLM FROM THE SKY!!!!
Commercial
Check out our campus from above thanks to awesome drone footage taken by one of our own engineers! And check back soon for looks inside our shop to see some our capabilities up close!
Click here for more info
---
D. L. Martin New Product Line - Internally Synchronized Jacks
Commercial
November 20, 2016
D. L. Martin has signed an agreement for the North America market, to sell the Kleemann Internally Synchronized Hydraulic Jack product line. This new product is expected to hit the market in July, 2017 and will be branded as Kleemann manufactured by D. L. Martin. For independent elevator installers, this product will open new options and provide access to legendary D. L. Martin quality and delivery.
---
DLM East Adds Another Trumpf Laser
Commercial
November 15, 2016
DLM East has purchased a 2016 Trumpf 6KW Fiber Laser machine with a compact LiftMaster, and a customized linear two-tower materials handling system. Site preparation is underway, and installation will be complete in February.
---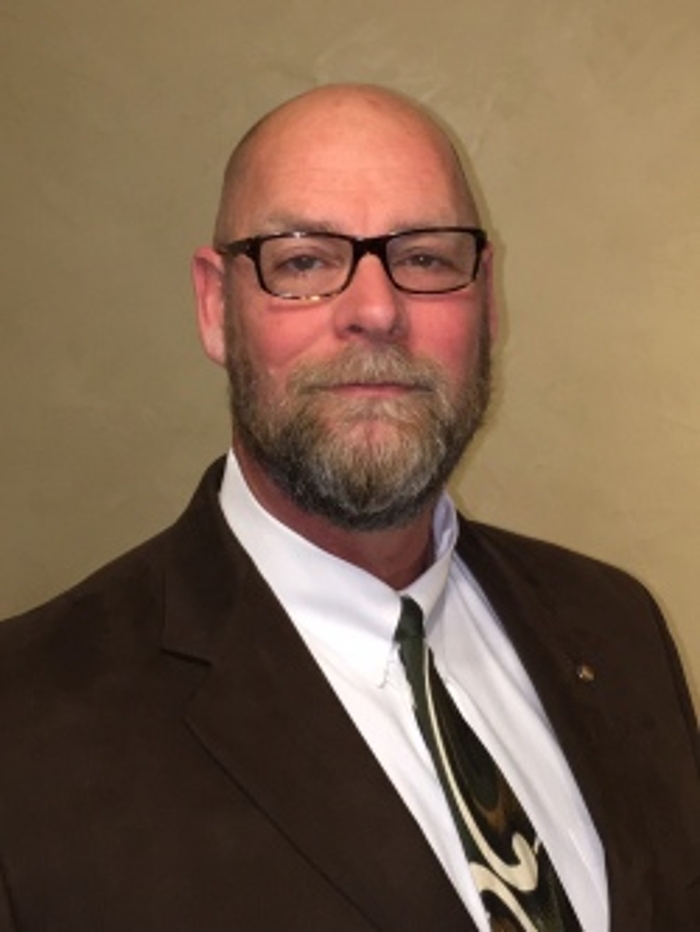 Contract Officer
Aerospace / Defense
January 26, 2016
Thomas Sims has joined D. L. Martin in a newly created position as Contract Manager. Tom has many years of experience in Government Contracting. Tom holds an Engineering degree from the University of Michigan, and brings extensive manufacturing experience to D. L. Martin.
---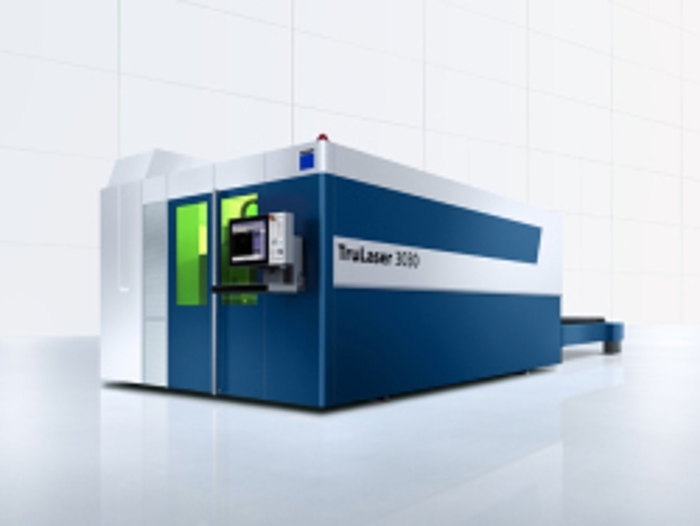 DLM East adds new laser.
Commercial
December 31, 2014
DLM East had added a new TRUMPF Model 3030 to its manufacturing capabilities.
---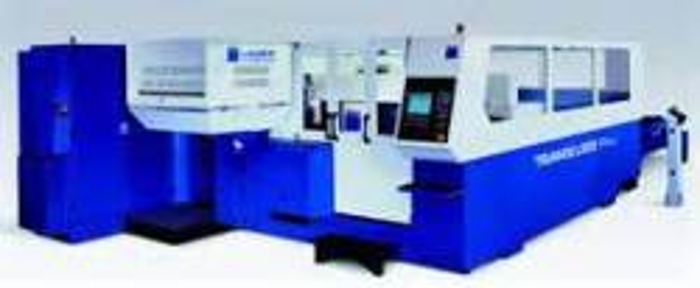 Trumpf Fiber Laser w/LiftMaster
Commercial
January 22, 2015
D.L. Martin has added a new Trumpf Fiber Laser w/LiftMaster capability to Bldg. #4.
---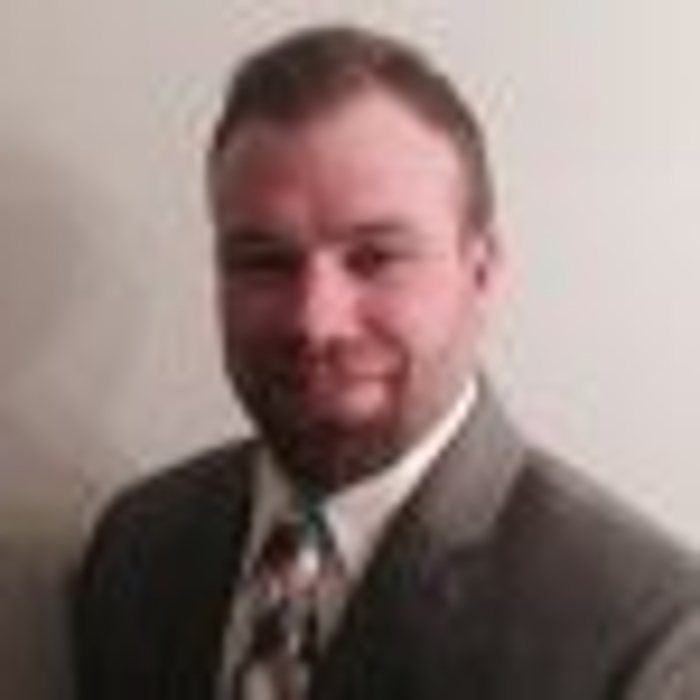 Plant Manager at DLM East
Commercial
June 1, 2015
D.L. Martin has hired Jason Moore as Plant Manager for the DLM East subsidiary located in East Berlin, PA. Jason comes to D.L. Martin Company with an extensive manufacturing resume.
---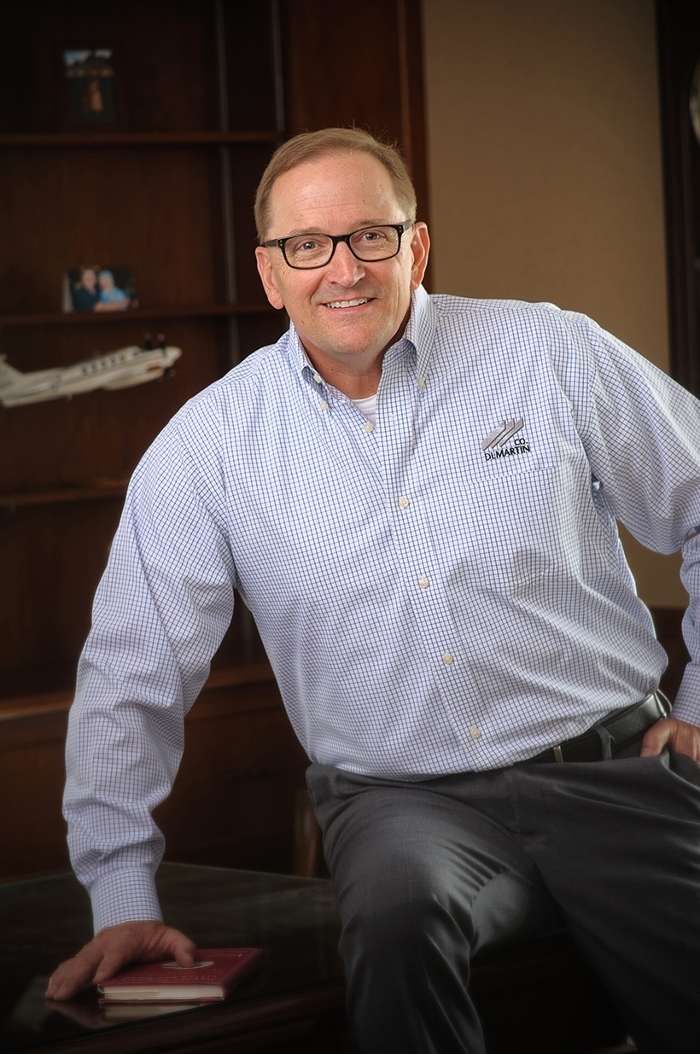 D.L. Martin names new Chairman of the Board
Commercial
January 2, 2015
D. L. Martin has named Preston Spahr as Chairman of the Board. Preston comes to the company after 17 years at Honda of America Manufacturing. Preston is also a veteran, having served as a Naval Aviator from 1986 to 1998.
---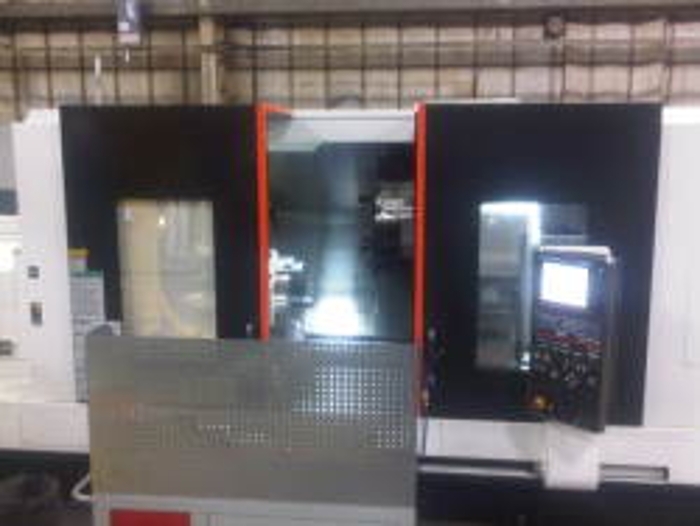 New Mazak Lathe!
Aerospace / Defense
5/13/2011
The New Machine that was on order is in. Our new Mazak's Slant Turn CNC lathe, with an up to 15-station tool turret. This lathe is engineered for heavy duty cutting of large workpieces up to 33" in diameter. It has a massive, rigid wide slant bed with a machine weight ranging from 10 to 13 tons. With a three geared spindle motor, heavy cutting is available at any speed.
---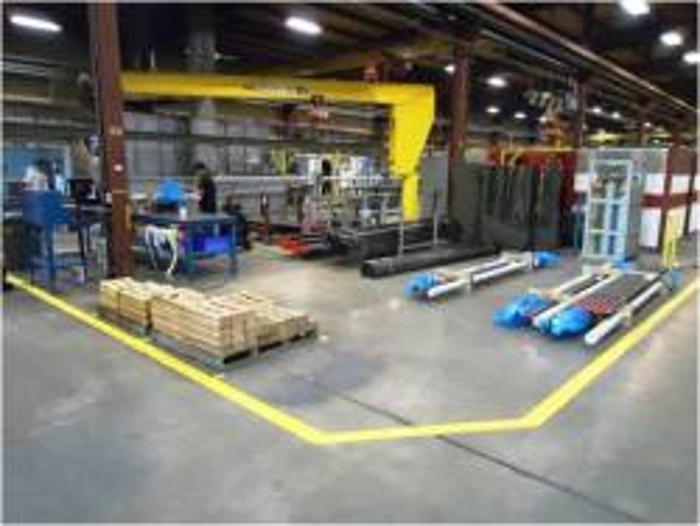 Lean Manufacturing, a True Passion!
Commercial
1/17/2011
At DLM Lean Manufacturing is a passion of ours. The DL Martin company has hosted 21 events to date with 73% of targets achieved. And on average increased productivity by 36%. See for yourself how one Kaizen event in our jack assembly area was improved.
---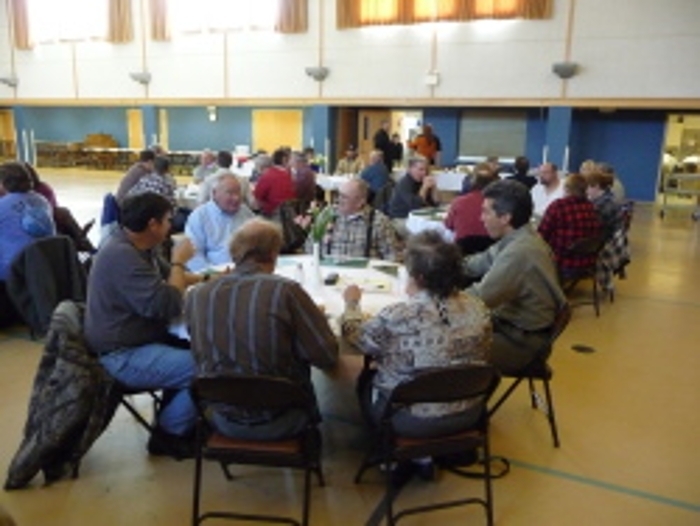 Talent and Experience! - DLM's Decade Club
Commercial
3/3/2011
Talent and Experience! On Tuesday, February 15, 2011 the D.L. Martin Co. held their annual decade club luncheon. This luncheon is held to celebrate those full time employees that have been with the company for 10 years or more. This exclusive club boasts 77 members with 1,669 years experience! In addition, 11 of our retirees attended and enjoyed the festivities. Three employees were recognized for milestone awards: Bob Bakner and Ray Baugher with 10 years each and Linda Hawbaker with 20 years of service.
---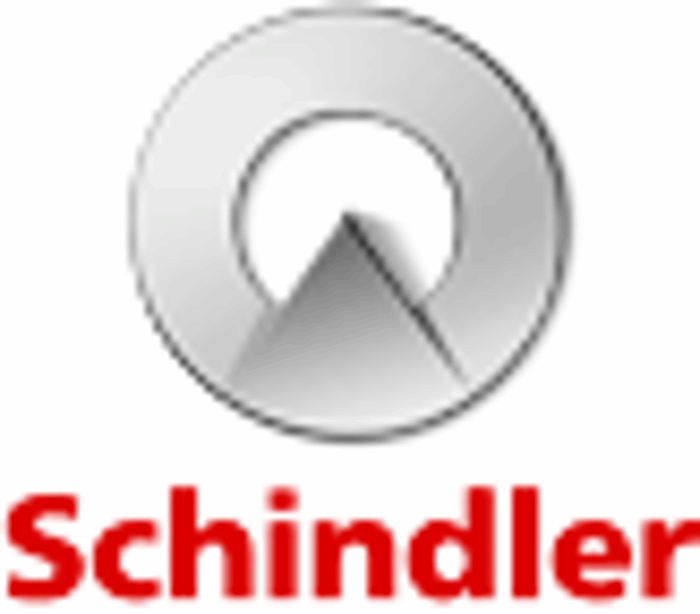 DLM- Given Another Performance Award!
Commercial
3/4/2011
Schindler Elevator, a premier DLM customer, has awarded DLM with the prestigious Supply Chain Partnership Award for 2010. DLM was one of only four suppliers honored among a field of over 50 tier 1 suppliers. The Supply Chain Partnership award is given to suppliers that best achieve Quality, Delivery and Cost Reduction Initiatives.
---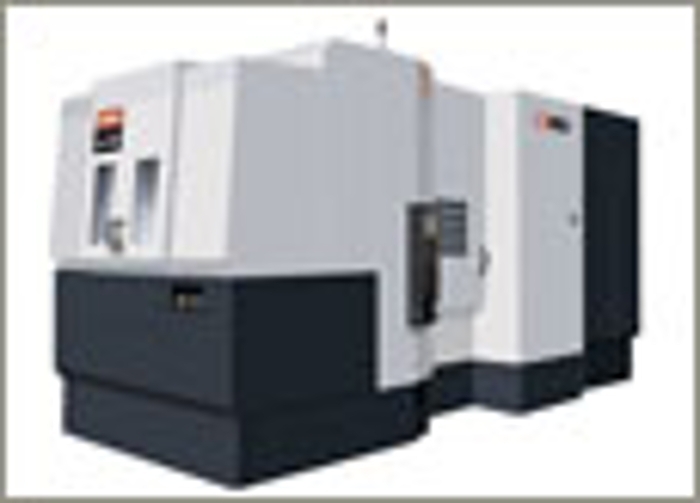 Another New Mazak on Order!
Commercial
7/22/2011
DLM just ordered another new Mazak. The HCN-10800 horizontal machining center combines outstanding value with high performance features designed for maximum performance. All HCN models come equipped with the Mazatrol Matrix CNC control, featuring simple, smart conversational programming, complete with monitoring and diagnostics. The 10800 boast a 1000 mm table...bigger is better right!
---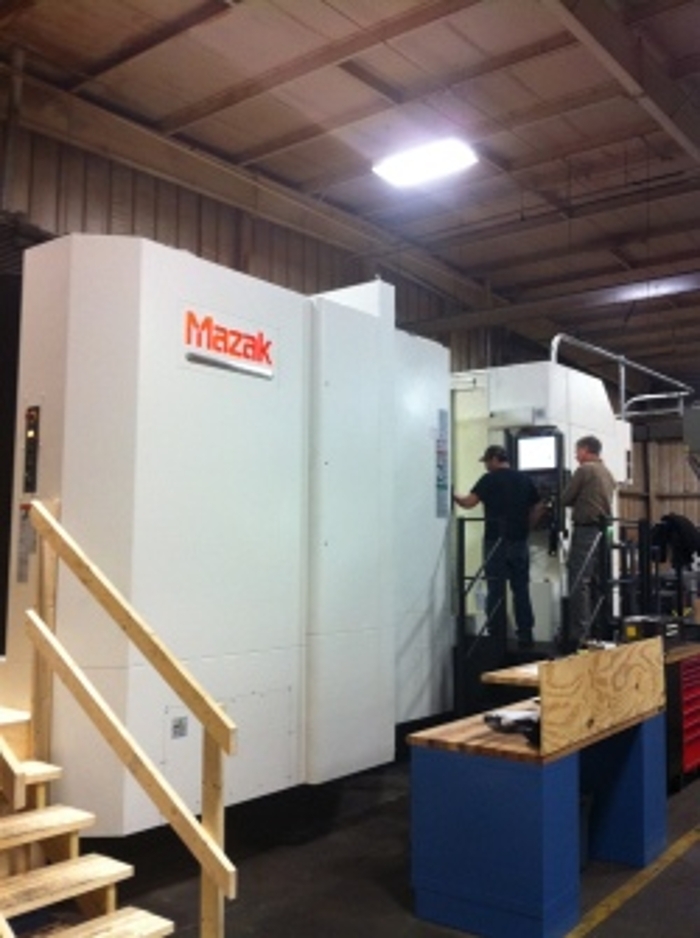 The Mazak 10800 is On-Line!
Commercial
1/26/2012
The DLM team has been anxiously awaiting the arrival of the state-of-the-art Mazak Nexus 10800. The 10800 is renowned for its legendary accuracy in heavy duty machining. It boasts an unprecedented machining envelope of 67"x55"x60"and pallet load capacity of over 6,600 lbs! The 10800 has been on-line for over two weeks and JOY Mining, a premier DLM customer, is already taking advantage! Contact the DLM sales team today to see how your company can benefit from this outstanding addition...because bigger is always better, right!
---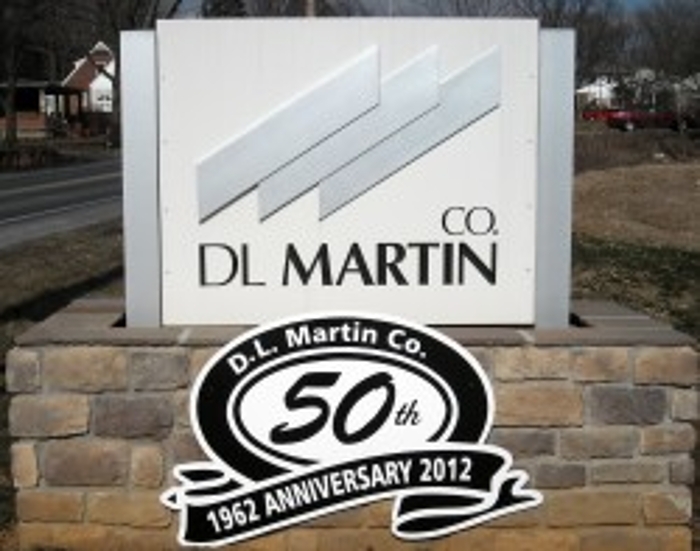 50 Year Celebration!
Commercial
03/13/2012
Year 2012 marks the 50
th
anniversary of D.L. Martin Co. Throughout the year, we will be celebrating this milestone with our loyal customers and suppliers, and especially our valued, dedicated employees who have played a big role in ensuring our long-term success in manufacturing.
---
Building Addition
Commercial
04/16/2012
In order to accommodate new customers and new equipment, D L Martin is adding another 3500 square feet to the Machine Shop. The new space will be completed and ready for occupancy in June. As we consolidate our Warehouse and Shipping and Receiving Department, the new addition will free up floor space for our machine shop to add capacity.
---
Outstanding Supplier Award
Commercial
March 26, 2014
D.L. Martin Company has again been awarded "The Outstanding Supplier Award" from Schindler Elevator Company during their awards ceremony held at The Madison Hotel, Morristown, NJ. Roy Brake, Senior Sales Account Manager accepted the award on behalf of D.L. Martin Company
---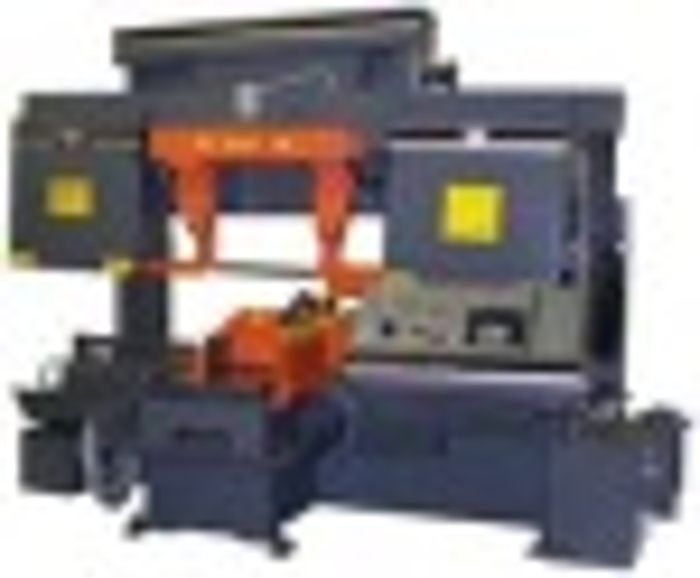 D.L. Martin Company purchases HEM dual column band saw
Commercial
April 15, 2014
With the recent purchase of an HEM dual column band saw, D.L. Martin Company bolsters its cutting capability and capacity.
---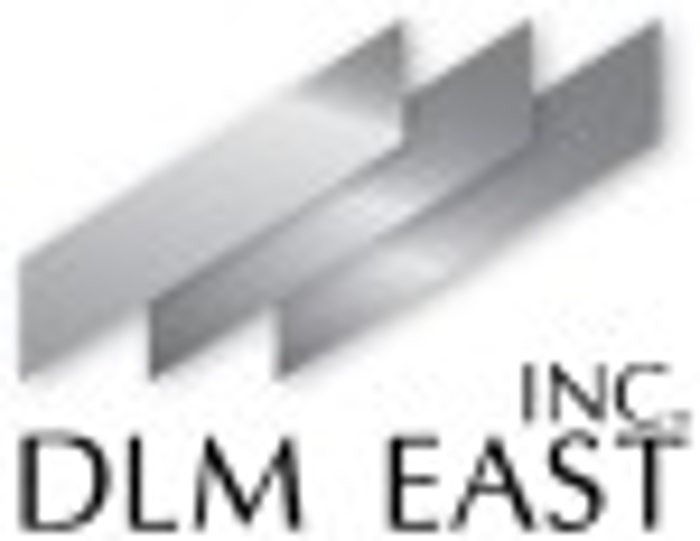 D.L. Martin EAST, Inc.
Commercial
June 16, 2014
D.L. Martin Company has completed the acquisition of DLM East, Inc. located in East Berlin, PA. DLM East, Inc. is a complete fabrication facility and provides Schindler Elevator Company with product used in elevator systems.
---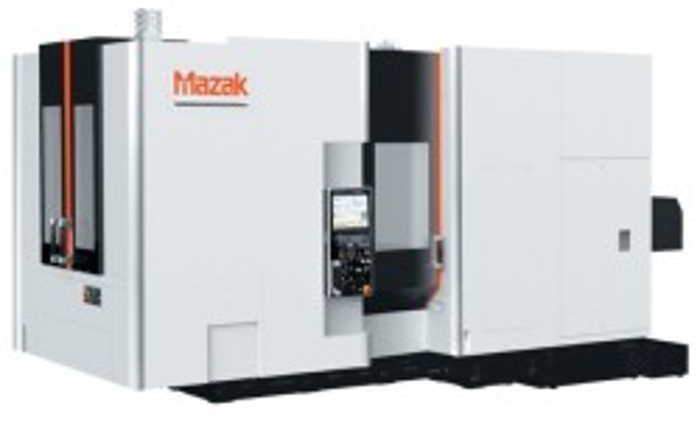 New MAZAK Machine Tool
Commercial
September 3, 2014
D.L. Martin Company has purchased another new MAZAK machine tool. Model HCN-5000II Horizontal Machining Center is now being housed in our machine shop increasing our overall capacity and capability as a world class provider of precision machined components.
---